CRECIENTE
Albariño
Produced in the traditional way to preserve all the exuberant characteristics of the varietal, Creciente is an entertaining, but humble Albariño that emerges from the vineyards of Creciente in the Galician region of Rías Baixas . Made with grapes that are handpicked during the second half of September, this wine delights the mouth; without any recourse to muscatel-type flavours, it manages to sparkle on the palate and fill it with smoothness and freshness.
Features:
Made with grapes of the Albariño variety selected from small plots in the municipality of Arbo, in the interior of Galicia, near the River Miño, in the subzone of the county of Tea.
Wine harvest:
Hand-picked during the second half of September to obtain a well-balanced grape and preserve the excellent condition of the fruit. Before destemming the grapes are lightly pressed, during which time the flower must decants naturally. During fermentation the temperature is controlled with the aim of maintaining as much as possible of the aromatic potential of the variety.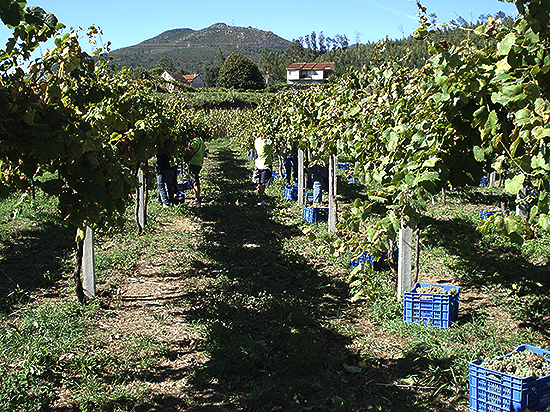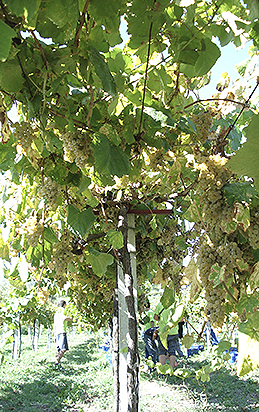 Tasting note:
In the glass it has a waxy yellow tone with timid greenish sparkles and a clean, bright appearance. Highly expressive of its varietal, fresh and juicy with a suggestive fruit of white pulp, together with hints of citrus and grass and light floral notes. An aromatic expression with a sweet note. Two immediate impressions: smoothness and freshness, with a slightly sticky passage and a compensated acidity, contributing much freshness, the return from the bouquet magnifying all the aromatic sensations, finishing with a touch of bitterness and excellent persistence.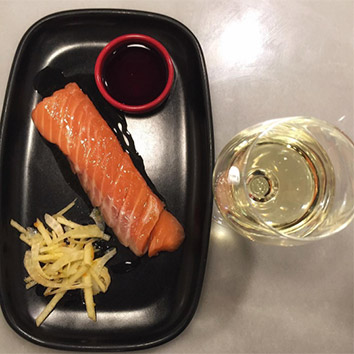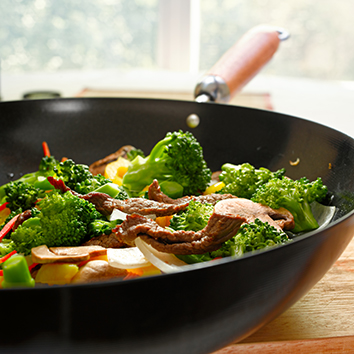 Region:
This designation protects a series of Galician regions with a set of physical conditions in common that identify and give rise to the characteristics of their wines. They are lowlands located close to the sea and associated with the lower sections of the rivers, which formally conditions the climatological features of the Atlantic influence, with mild temperatures and abundant, well-distributed rainfall. These climatological features, together with the morphology of the soil, which is poor in quality, acid, sandy and thin, give the grapes of this Designation of Origin their aromatic, fresh characteristics, with a taste that reveals a personality in which the predominant aspects are their pale yellow colour and pungent, floral, fruity aroma. All these elements make these wines the best ambassadors of their native Galicia in Spain and abroad; wines whose future depends on the tradition that has formed part of the lives of generations of wine producers who have inherited the power of the earth in the form of liquid gold.